At Michiana Heating & Air Conditioning, Inc., we want our employees, customers and fellow community members to know that your health and safety is our top priority. We have and will continue to work to keep your family and our staff safe.
We are aligned with the Center for Disease Control (CDC) as well as our local municipal agencies regarding the importance of taking preventative steps to protect the overall health and safety of the communities we serve and are proactively keeping up with the changing situation.
We want you to be aware of the following:
● Our software allows us to be proactive and enables our employees to be able work remotely.
● Our offices/showroom will remain closed until further notice. Our essential employees will be allowed, following the policies we have in place, to procure any items necessary, i.e. parts etc.

Measures we're taking to protect our customers and employees:
● Disinfectant wipes and/or Hand Sanitizer will be used on truck steering wheels, door handles, and tools, as well as on surfaces inside the home that must be touched to complete the work.
● Technicians will maintain the CDC's recommended social distance. No handshaking.
● Fresh shoe covers and protective gloves will be worn inside your home or business.
● Technicians will keep a safe distance from anyone in your home or business and can communicate via mobile device at the customer's request.
● Employees will wash their hands frequently with soap and water and use hand sanitizer.
● Our employees are trained to self-evaluate their individual health status and report to work only if they meet our stringent requirements.

We invite any of our customers with any health concerns to call us so we may discuss how to approach your service call in a way that is comfortable for you. In addition, we continue to monitor the situation and will provide any necessary updates.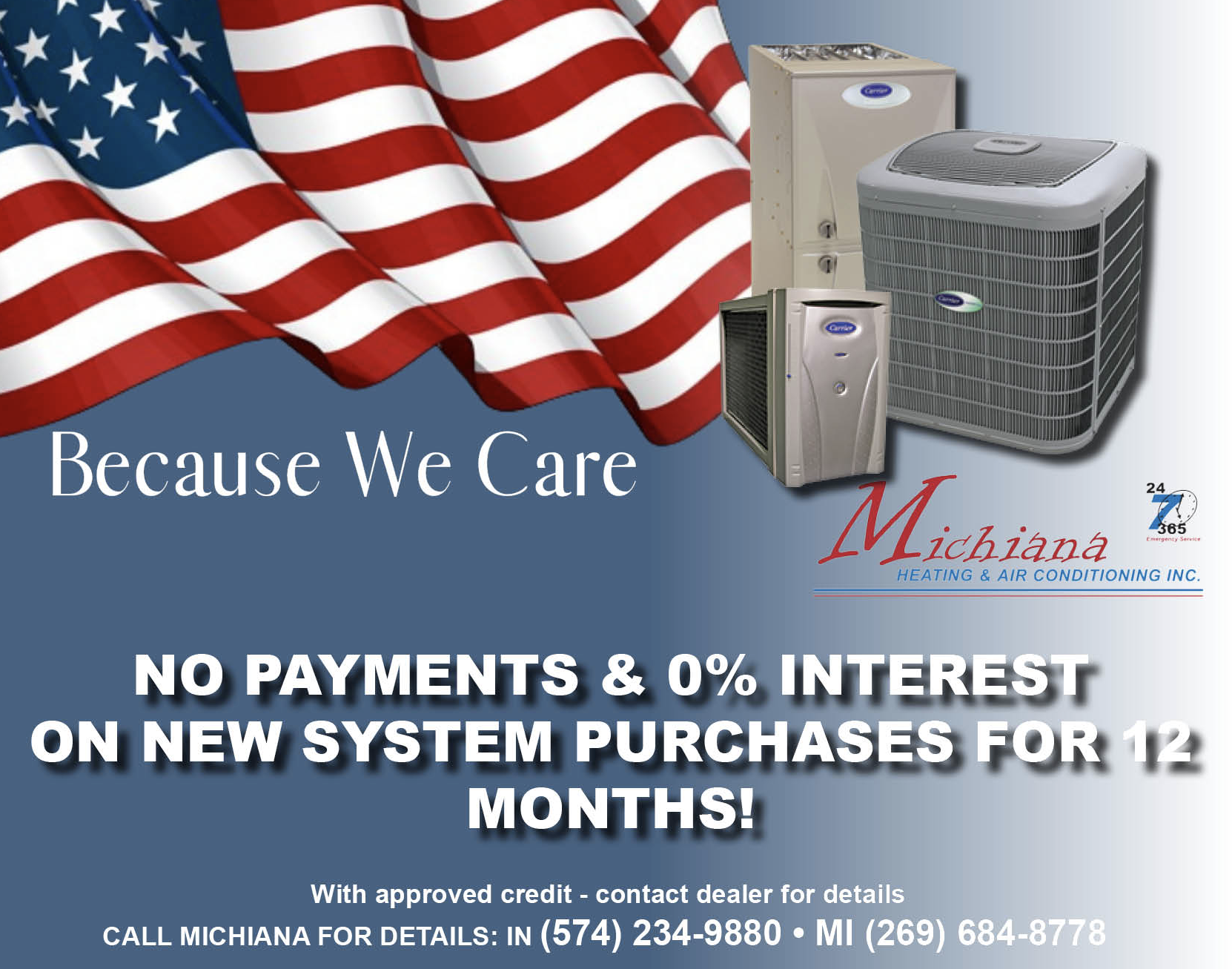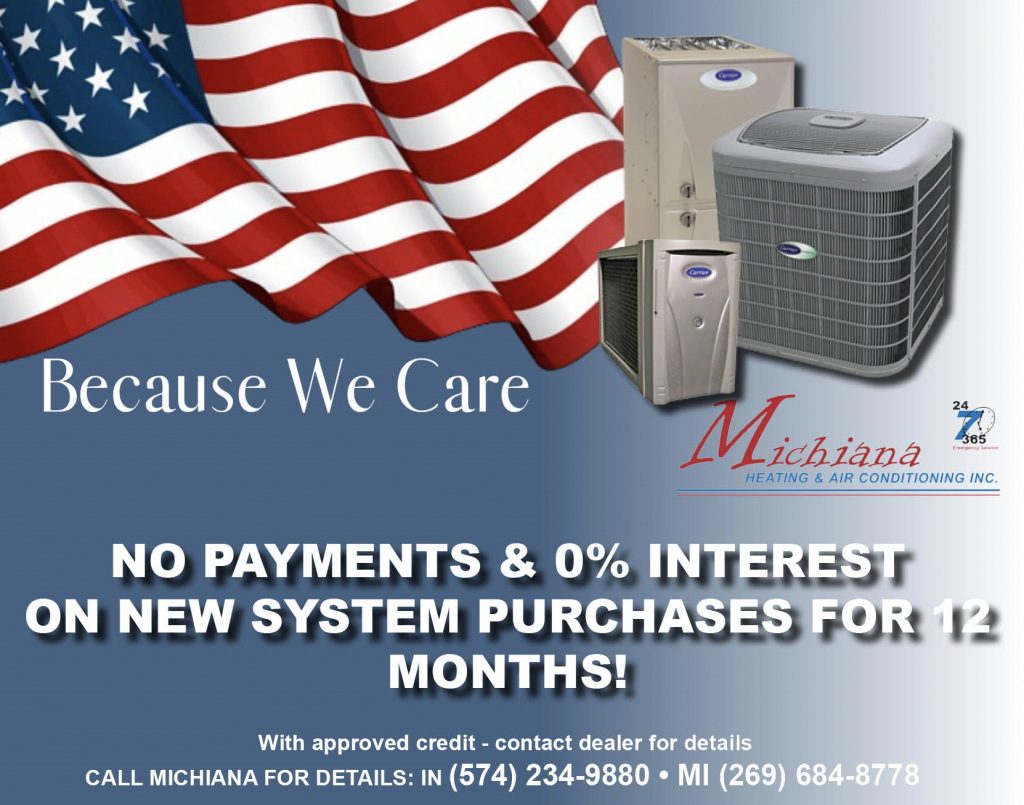 If you have an emergency, please call us as we continue to provide 24/7/365 Emergency Services
MI 269-684-8778 IN 574-234-9880

Your Michiana Heating & Air Conditioning Staff!